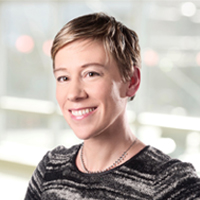 JULIE SUNDERLAND
MANAGING DIRECTOR
Prior to co-founding Biomatics Capital Partners in 2016, Ms. Sunderland was director of Program Related Investments for the Bill & Melinda Gates Foundation. She led the foundation's $1.5 billion strategic investment pool, which focused on global health, global development and education. She funded 50 investments, including 30 in health care, and built a team of 10 investment professionals.
Ms. Sunderland also chaired Bill & Melinda Gates Foundation's investment committee, which reviews all program-related investments. Prior to that role, she advised foundations, development finance institutions and governments on venture capital, SME financing and technical assistance programs. Ms. Sunderland holds a B.A. from Harvard University, an MBA from Wharton Business School and an M.A. from Johns Hopkins School of Advanced International Studies.
Ms. Sunderland sits on the Board of Directors for several of Biomatics' portfolio companies including Aledade, BlackThorn, eGenesis and Verana.