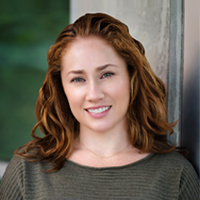 LESLIE HEPNER
PORTFOLIO MANAGER
Leslie Hepner is a Portfolio Manager at Biomatics where she manages portfolio reporting, pipeline development and financial operations. Leslie was formerly a Project Coordinator at the Bill & Melinda Gates Foundation, where she coordinated the investment process for the Program Related Investments (PRI) team, the strategic investment arm of the foundation.
During her five years with the PRI team, Leslie enhanced a number of her skills including process, external partnership, and portfolio management that she is now bringing to the Biomatics team.
Leslie previously spent time with the Enterprise Partner Group at Microsoft providing sales support and industry analysis for clients across the world. She holds B.S. in business from Southern Oregon University. Leslie especially enjoys spending time in developing countries, and still likes to learn about international economics and development issues.