Managing Directors Dr. Boris Nikolic and Julie Sunderland have invested together in emerging technology, health care, and life science ventures since 2010. They combine scientific and financial expertise with an established network of leading academics, pharma executives, and venture capital firms. Once invested, they take an active role with portfolio companies, supporting startups with hiring, intellectual property, regulatory issues, and exit strategy.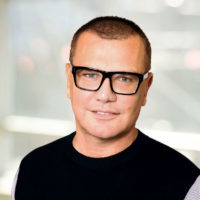 BORIS NIKOLIC, M.D.
Managing Director
Dr. Nikolic is a physician and investor who previously served as chief advisor for science and technology to Bill Gates, leading select for-profit and not-for-profit investment activities. His investments spanned the life science, information technology and health care sectors, including companies such as Foundation Medicine, ResearchGate, Schrodinger and Nimbus Therapeutics.
Dr. Nikolic completed postdoctoral training in transplantation immunology at Harvard Medical School and served as an assistant professor of medicine at Massachusetts General Hospital/Harvard Medical School. He has authored more than 70 articles, patents and patent applications, and has co-founded several biotechnology companies that have since been acquired. Dr. Nikolic earned his M.D. from University of Zagreb School of Medicine in Croatia, and clinical training at University Hospital Centre in Zagreb.
Dr. Nikolic sits on the Board of Directors for several of Biomatics' portfolio companies including Encodia, eGenesis, Omniome and GuideRx. He is a board observer for Cytrellis, Verve and Thrive.
Read More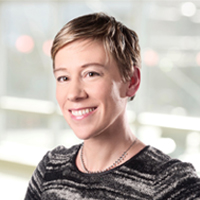 JULIE SUNDERLAND
MANAGING DIRECTOR
Prior to co-founding Biomatics Capital Partners in 2016, Ms. Sunderland was director of Program Related Investments for the Bill & Melinda Gates Foundation. She led the foundation's $1.5 billion strategic investment pool, which focused on global health, global development and education. She funded 50 investments, including 30 in health care, and built a team of 10 investment professionals.
Ms. Sunderland also chaired Bill & Melinda Gates Foundation's investment committee, which reviews all program-related investments. Prior to that role, she advised foundations, development finance institutions and governments on venture capital, SME financing and technical assistance programs.Ms. Sunderland holds a B.A. from Harvard University, an MBA from Wharton Business School and an M.A. from Johns Hopkins School of Advanced International Studies.
Ms. Sunderland sits on the Board of Directors for several of Biomatics' portfolio companies including Aledade, BlackThorn, eGenesis and Verana.
Read More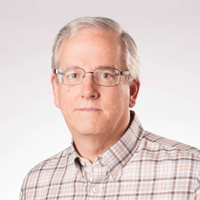 MIKE POOLE, M.D.
VENTURE PARTNER
Dr. Poole identifies and evaluates potential investments for Biomatics, with a focus on data- and genomics-enabled approaches to diagnose and treat neurological disorders. He also supports portfolio companies with transitional and operational leadership, leveraging his deep experience working with large pharma and venture-funded biotechnology companies.
Most recently, Dr. Poole led external investments in the Office of the President for Global Health at the Bill and Melinda Gates Foundation. Prior to joining the Gates Foundation, Dr. Poole served as vice president and head of neuroscience innovation at AstraZeneca. He also specialized in neurodegenerative disease as chief medical officer for Link Medicine and Hypnion, and was vice president of neuroscience at Pfizer.
Dr. Poole earned his undergraduate degree at the University of California, Berkeley and his medical degree from the UC San Diego School of Medicine. He is board certified in internal medicine, having trained at Strong Memorial Hospital at the University of Rochester. He also is board-certified in adult neurology, completing his post-graduate training in neurology at the University of Michigan. In his free time, he can often be found sailing the waters of Puget Sound, enjoying the incredible scenery.
Read More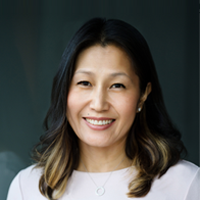 YEON CRAMER
BUSINESS OPERATIONS MANAGER
Yeon Cramer is the Business Operations Manager at Biomatics where she manages investor relations and business operations. Before joining Biomatics, Yeon spent six years at Bill Gates' private office in Seattle (Gates Ventures) working with leaders in communications, energy, health and science on major projects.
Previously, she worked as a Research Assistant at Farallon Capital, a San Francisco-based hedge fund.
Yeon is a seasoned administrator with over 25 years of experience in startups, hedge funds, and traditional asset managers. Yeon has extensive experience developing employee events and company retreats, as well as tapping into her resources, experience and network to solve problems for Biomatics and its portfolio companies.
Outside of work, Yeon and her husband have one daughter. They enjoy adventurous travel and expanding their culinary creativity together.
Read More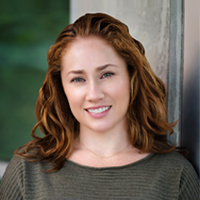 LESLIE HEPNER
PORTFOLIO MANAGER
Leslie Hepner is a Portfolio Manager at Biomatics where she manages portfolio reporting, pipeline development and financial operations. Leslie was formerly a Project Coordinator at the Bill & Melinda Gates Foundation, where she coordinated the investment process for the Program Related Investments (PRI) team, the strategic investment arm of the foundation.
During her five years with the PRI team, Leslie enhanced a number of her skills including process, external partnership, and portfolio management that she is now bringing to the Biomatics team.
Leslie previously spent time with the Enterprise Partner Group at Microsoft providing sales support and industry analysis for clients across the world. She holds B.S. in business from Southern Oregon University. Leslie especially enjoys spending time in developing countries, and still likes to learn about international economics and development issues.
Read More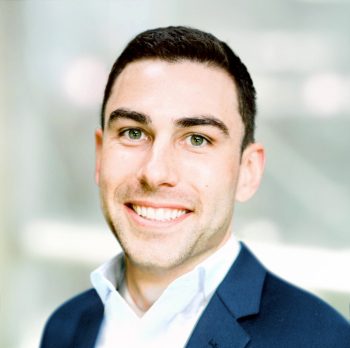 STONE CONNELL
FINANCE AND OPERATIONS ADVISOR
Stone Connell serves as a Finance and Operations Advisor to the Biomatics team and previously worked as an engagement manager with the fund administrator, Standish Management, serving clients across the private equity industry. He began his career with PwC as an auditor within the asset management line of service. At PwC he provided audit and consulting services to clients ranging from large hedge funds to local private equity managers in the Seattle market.
Stone is a Certified Public Accountant and earned his Bachelor of Arts in Business Administration (Accounting emphasis) as well as his Masters in Accountancy from the University of Washington – Seattle.
Outside of work, you'll find Stone outdoors with his wife hiking, skiing, running or exploring new activities. He is also an avid sports fan and always enjoys going to a local team game.
Read More