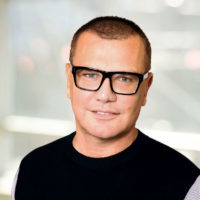 BORIS NIKOLIC, M.D.
Managing Director
Dr. Nikolic is a physician and investor who previously served as chief advisor for science and technology to Bill Gates, leading select for-profit and not-for-profit investment activities. His investments spanned the life science, information technology and health care sectors, including companies such as Foundation Medicine, ResearchGate, Schrodinger and Nimbus Therapeutics.
Dr. Nikolic completed postdoctoral training in transplantation immunology at Harvard Medical School and served as an assistant professor of medicine at Massachusetts General Hospital/Harvard Medical School. He has authored more than 70 articles, patents and patent applications, and has co-founded several biotechnology companies that have since been acquired. Dr. Nikolic earned his M.D. from University of Zagreb School of Medicine in Croatia, and clinical training at University Hospital Centre in Zagreb.
Dr. Nikolic sits on the Board of Directors for several of Biomatics' portfolio companies including Encodia and Omniome. He is also a board observer for Cytrellis and Verve.